Our very own Black Friday Special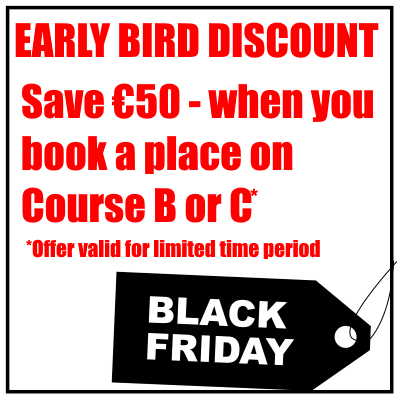 Black Friday Special 
Being Black Friday and all the talks of deals and savings, we wanted to remind you of our own "special" Black Friday deal – our Early Bird Discount.
We have three courses for next Summer 2019 – Course A, Course B and Course C 
Our Course A is nearly full but we still have places available on Course B & C. 
To secure your place, book online and receive €50 off the course price on Course B & C only. 
Please book early as this offer will be coming to an end soon and we don't want you to miss out.
Have a question on any of the courses – please email us at
eolas@odireain.com
or call us on (087)  6979979
#blackfriday  #sale